We work with industrial and commercial businesses as well as public sector organisations to achieve ambitious energy saving targets and comply with energy and water legislation. Partnering with energy brokers and working directly with clients in manufacturing, education, local authority, government, and hospitality sectors (among others), we achieve end-to-end delivery, supporting organisations through the whole process.
See our case studies for more details.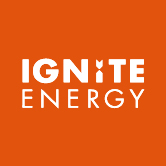 The energy sector can be complex and technical. Our objective is to make it easy for our clients. Our vast expertise and experience in this field allows us to demonstrate the outcomes that can be achieved from the start of the process, project manage all aspects, work with the relevant authorities and bodies to achieve full compliance, and even source funding where appropriate. Our solutions are innovative, and our knowledge of the frameworks involved is extensive.